Cybersecurity Solutions
Attain Technology provides managed cybersecurity services and data security for businesses in Boston and New England.
LET'S TALK
Get a Quote
Proactive Cybersecurity Solutions in Boston & New England

One of the most disturbing changes over the last few years has been the organization of cybercriminals from all corners of the globe into virtual crime syndicates.
Some are state sponsored groups of hackers bent on undermining the United States. Others are only interested in the massive amounts of money they can make by infiltrating business networks, encrypting all their data, and holding it ransom.
Imagine if you suddenly couldn't access your bids, your emails, your accounting software, any of your devices, nothing. And you were being extorted to pay $40,000 – $70,000,000 to get your data back.
It happens every day. Thousands of times a day.
Why You Need A Solid Cyber Security Solution

It's easy to think it's not going to happen to you. But the odds are, 1 in 5 small business networks will be compromised this year. Over a five-year period, the odds of you being the victim of a Boston cyber security/network breach are over 80%.
Sure, it's possible that the criminals could just access your Facebook ad account, lock you out of it, steal your credit card number and run thousands of dollars worth of fake ads. That would be an example of a best-case scenario.
But what if they get access to your client information? Your clients credit card numbers and bank account information … your bank account information! And they locked you out of it.
Events like these can get very bad, very fast! Caused by relaxed or non-existent security policies and procedures. If you have run into a similar situation, our cyber security in Boston can assist you with navigating this tough situation.
Don't Be an Easy Target
Cybercriminals have a habit of going after the easy targets. They like to prey on the weak.
It's impossible to make your New England business network impenetrable. It must be open to some extent in order to allow your employees to connect to it, each other, share files and access software.
But you can protect your network by making it difficult to access. By making it more agile and difficult to catch and pin down. It will make you unattractive to cybercriminals and they will go after easier prey.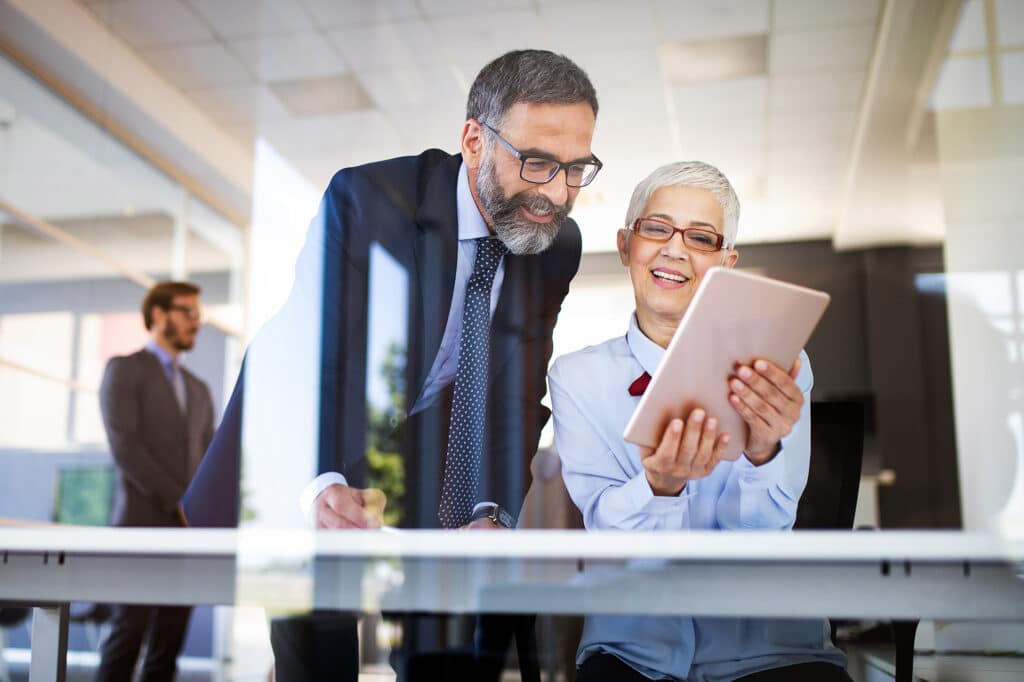 Network Security In A Changing Environment
The recent worldwide shift to remote work has had a dramatic effect on cybersecurity and how we as Managed IT Service providers react to it. It has given cybercriminals new opportunities to find holes in your defenses. With our professional network security in Boston, we'll make sure you and your business stay safe from these nightmare scenarios.
Cybercriminals want to access your data and move through your trusted connections to your vendors and clients and capture, control, and ransom data back to everyone simultaneously.
This means your connection and association with other businesses puts them at risk as well. And if a bad actor got access to a vendor or a client through your connection … it could be devastating to your business.
Secure Your Workforce In the Office and On the Go
If you use a home computer or mobile device that doesn't have the network security tools installed on it and access your company network with it, you have just opened your network to attack, and no one can control or predict the outcome. Working remotely opens your computer, network, and data to massive vulnerabilities.
Instead, if you were accessing your companies' network with a company computer or device that has all of the network security tools installed, and you were connecting to your company network through a Virtual Private Network (VPN), all of the data going back and forth would be encrypted and your computer, network and data would be safe.
Read More
It's straightforward to set up protections and ensure you are safe. It just takes forethought, experience and with our experienced Boston cyber security solutions team, we can help you and your company with securing a home network.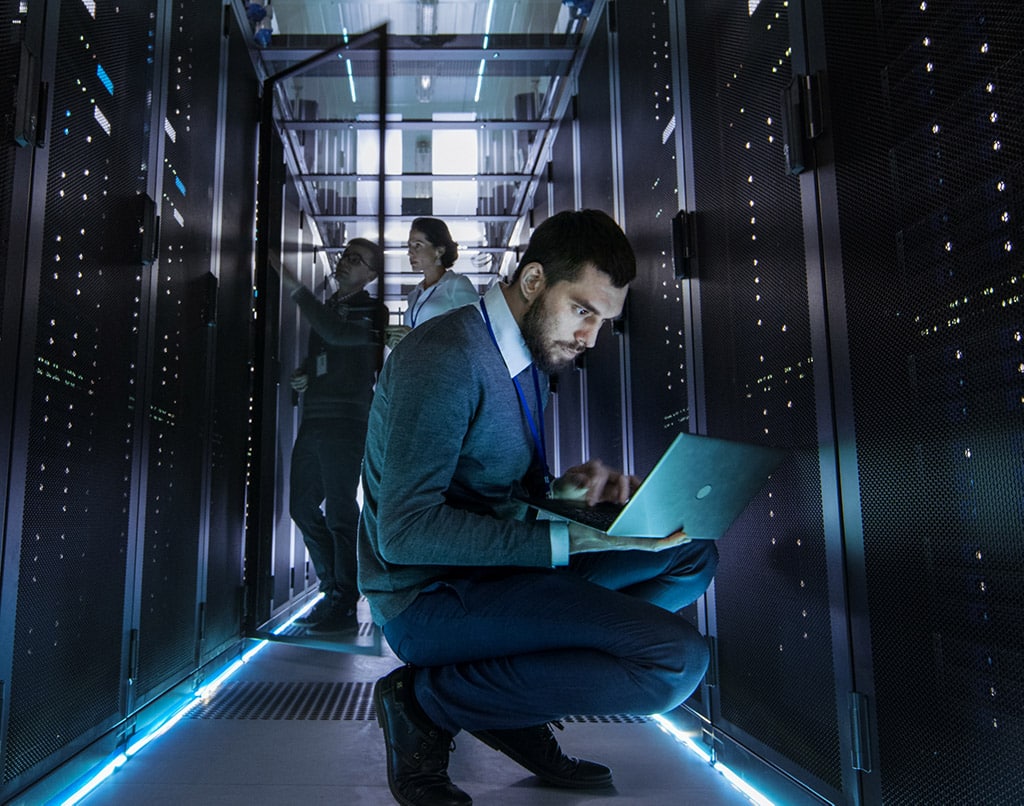 Stop Your Data From Being Destroyed
While 80% of network security breaches were money-motivated, cybercriminals who perpetrate ransomware attacks are no longer interested in just encrypting your data for extortion. No, they are developing a preference for simply destroying data, and/or threatening to leak your business data so they can force you to pay their ransom.
Network security is an ever-changing landscape. It's important to be up-to-date with all of the ways hackers can exploit systems. Then constantly monitor your network for these signals and exploits.
Read More
Attain Technology is always looking for the latest hack, the latest trend and learning how to mitigate it. This is how we make sure our clients are protected and their data is safe.
The Right Network Security Tool For The Right Job

We Choose the Right Tools for You

Our goal is to provide the best possible IT service and deliver the best possible protection to our clients. So, we thoroughly vet the tools we use on a continuing basis looking for the best options. What we've found is, you get what you pay for. Which is why we use the best tools.
We use a special, commercial use, low-overhead, high performing application. It is an Artificial Intelligence tool that looks for patterns and watches your specific machine locally and the entire population of computers remotely in the Cloud to identify viruses and all the other nasty hacker scripts they try to run on your system.
Reliable Solutions for Protection
Our solutions are more robust, more complete, built for today's cybersecurity landscape / environment. We believe in putting the best, premium products in place for your network security. It's not about the money we spend on IT security (cyber security Boston), it's about keeping our clients protected.
Keep Your Focus On Your Business

You have too much to do. You are coordinating schedules, employees, subcontractors, and deliveries for multiple projects while keeping your clients up-to-date and satisfied with the progress. The last thing you need on your mind is your computers, your network and your cybersecurity. At Attain Technology we take the burden of Information Technology off your hands, and ensure your computers and network are secure and ready to work when you are.
get a quote
(401) 400-0813