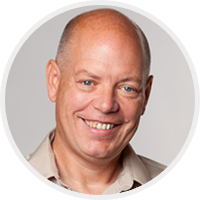 Started in 2008, Attain Technology is a complete technology solution provider. We are 100% committed to making sure construction business owners have the most reliable and managed IT support in Massachusetts and Rhode Island. Our team of talented IT professionals have over 58 years of combined experience supporting IT for construction and can solve your IT nightmares once and for all.
Here's why so many businesses depend on Attain Technology for complete IT support and services:
We save our customers time and increase productivity!
We save our customers money. Through proactive monitoring and productivity!
Knowing were at your door when you need us there!
We not only offer I.T. Support but we learn your business and make recommendations based on that knowledge.
We take care of our customers as if it were our business. Every day putting ourselves into our customers shoes.
Our custom service packages deliver what you need and want without overstepping the boundaries of your budget. From cloud services to data backup, Attain Technology is here to team up with you and your company for expert support.
See what our clients have to say about us
Since East Coast Interiors joined forces with Attain Technology in 2009, we have grown from 10 people to 21 people in the office, while at the same time increasing from 120 people in the field to 350 people. Meaning that, we have tripled our field employees thereby tripling our top line revenue, while only doubling our office support.  You could argue that we have become more efficient in the office, where Attain Technology has made the greatest difference for us.
Our IT systems need to be 100% reliable since we have customers relying on us to respond in timely manner.   We are a lean office staff, with little down time.  Based on each person's work load, a loss of hours in productivity cannot be made up in a regular work week.  In our fast paced business, a quick response time critical.
Many of our associates need to work off site and must have access to the server as well as be able to log on from anywhere at any time.  Before, we suffered a lack of cohesiveness. Now, with Attain Technology, we have one system but can allocate different security levels so we can police what each person in the organization has visibility to.
We were not tech savvy but have grown, making it necessary for us utilize data more efficiently and become more productive in the office. Better recording and data have allowed us to minimize costs by being more efficient. Even the frame in field is more tech savvy with the use of Procore.  We now have proper equipment i.e. printers, plotters, laptops, smartphones, Procore, servers, etc. that help us maximize the output of each employee.
The biggest benefits of working with Attain Technology are the service, speed of response, and their knowledge of IT. It allows us to concentrate on our core business while they keep us informed on the tech side.
Bruce Adams, Vice President of Operations
East Coast Interiors
>> Read More Attain Technology Client Testimonials and Reviews